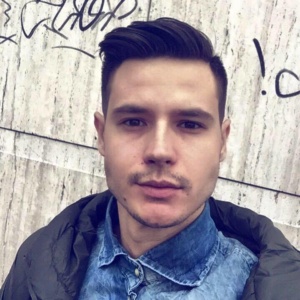 My name is Dragan Živković and I am 26 years old. I was born in Sarajevo, Bosnia and Herzegovina. During the war on the Balkan, I spent 2 and half years in Serbia. After the war, my family and me moved to Bosnia.
I have finished Grammar school, and after that Faculty of Law in Sarajevo. During the school period, I spet a lot of time in Europe, on Erasmus+ programmes.
Before a year and half, I moved to Slovenia. I was a part of Erasmus+ programmes, EVS, and I spent one year in one NGO organisation in Novo mesto, Slovenia. After the programme I decided to stay in Slovenia and now I*m a student of management, and I am living Novo mesto, Slovenia, where I am living and working.
Youth exchanges it*s a good way to spend a part of your life in other country, learn new language, explore new culture, and really enjoy. A lot of people from Balkan are a part of Eramsus + programmes, beacuse this is a way to learn new things. It opens a new chapter of your life book, because youngsters from Balkan can*t afford to travel and this could be a great opporunity for them to feel how it looks to live in EU and also, maybe this could be an opportunity for them to stay in EU.,
I an example of this.