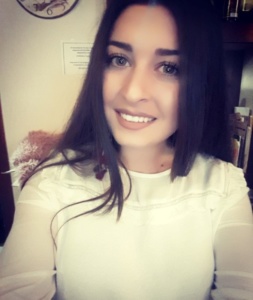 My name is Dimitra Arapi and I am 22 years old. When I was 4 years old, I was living with my parents in Lushnja of Albania. In 2000, we moved to Larissa for economic reasons. I adjusted quite easily with respect to my parents. My school years were good and I did not face any kind of racism. I made good friends who are close to me even now.
When I finished school, I went to IEK Larissa and studied Economics and Management. Due to the economic crisis in Greece in recent years, I have not yet managed to find work. Until that time comes, however, I work in a cafeteria to be financially independent.
The last recent years, many refugees arrived to Greece due to the war in their countries. People who didn't want to leave their homes, as we also those years. They need support and help especially for us who have experienced the same situations.